"FOOD is power" Desk Pad
CNVS Analog Desk Pad Series
Free ground shipping
in the continental United States.
This item can only be purchased and shipped within US and Canada.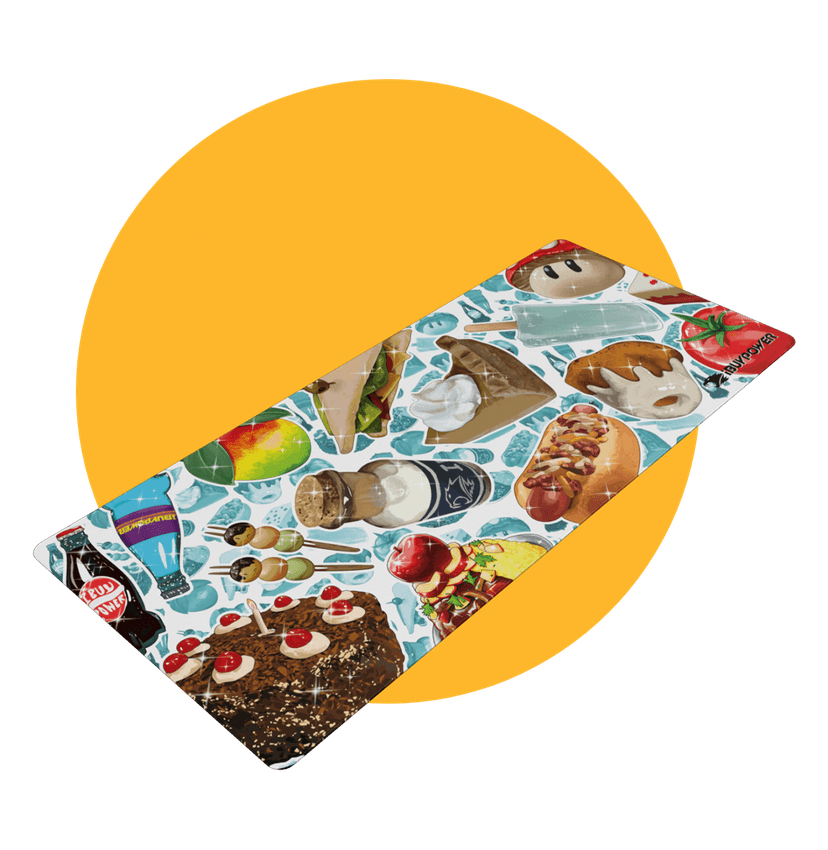 "FOOD is power" Desk Pad
CNVS Analog Desk Pad Series
Artist Spotlight: Yasu Kawamura
Yasu Kawamura is an freelance illustrator based in Seattle WA. Graduating with visual art degree and also has a degree for video game art, but his focus is on Food illustrations. Traveling is a big passion of his and one of the biggest reason he started illustrating food. Food has no boundaries and it can connect people to people, Yasu enjoys eating different foods around the world and get to know the culture through the food and people. When he has time he loves to play videogames, watch anime and read manga.
Introducing the CNVS Analog Collection! iBUYPOWER and HYTE team up to support and spotlight emerging artists from around the world in an exclusive Anime Expo 2022 limited-run desk pad series. Give your desktop peripherals a proper anime-inspired landing spot with your choice of six different anime art themes to choose from—all inked on the silky smooth HYTE DP900 performance desk pad. Shop now and get your Season One CNVS Analog desk pad before it's too late!
The size of the desk pad is 900 x 400 mm and the 28 SPI (Stitches Per Square Inch) creates a silky smooth surface for your mouse to glide like a world-class ice skater.