Hyper Beast 2 Limited Edition CNVS
Intense Play Mat
Free ground shipping
in the continental United States.
Item will be shipped in Q1 2024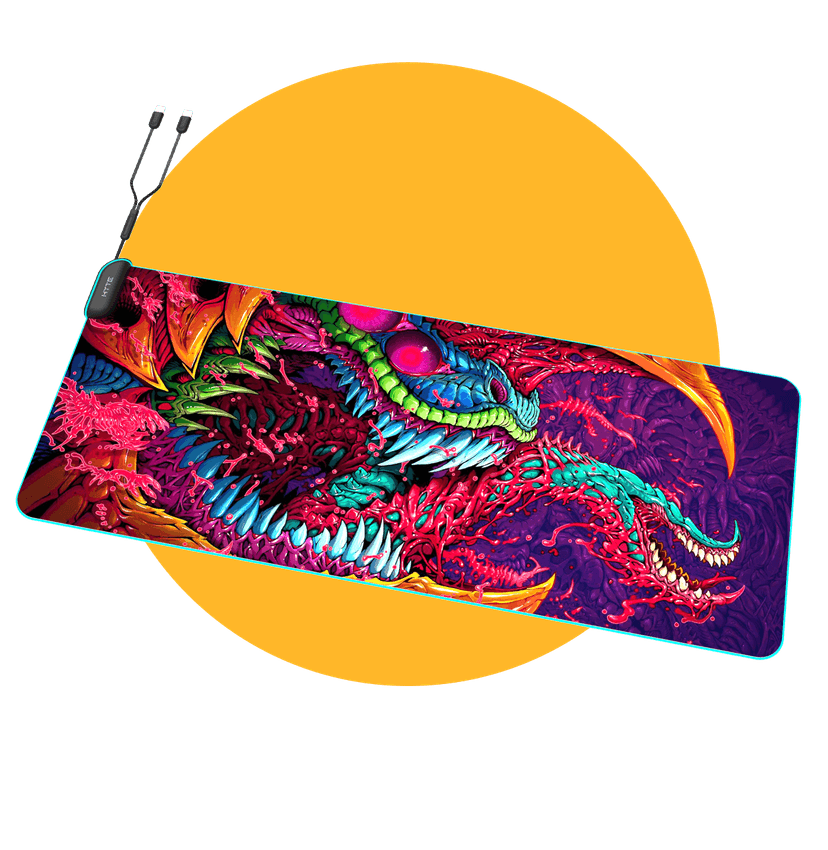 Hyper Beast 2 Limited Edition CNVS
Intense Play Mat
Artist Spotlight: Brock Hofer
Brock Hofer is a full time illustrator based out of east coast Canada. From an early age he was always interested in art, drawing with whatever materials he could get his hands on. That creative drive grew over the years, jumping from pen and paper into Photoshop and turned an after work hobby into a full fledged career. For the past 6 years he has worked professionally illustrating neon infused monsters for clients all over the world.
What's Included:
CNVS Play Mat
Detachable USB-C to USB-C Cable
USB-C to dual USB-A Adapter
Quick-Start Guide
Pre-order and Delivery Date information:
Limited Time pre-order (single production run only)
Shipment and deliveries are expected per group in waves
This product bundle is a pre-order and pre-order terms and conditions apply. Estimated dates and shipment waves are estimates only and are subject to change due to logistics, production and other delays. By purchasing this bundle, you are acknowledging these conditions and for any inquiries, cancellations or refund requests, please refer to our detailed

FAQ

.
Product Features
50-Pixel qRGB Array
Industry leading brightness with 50 high fidelity per pixel lighting zones. Be immersed in life with new qRGB performance and <50ms latency for blistering fast screen-mirroring and more.
Massive Size
Coming in at 900 x 370mm size for full desktop and peripheral vision coverage with enough space for a full size keyboard and mouse.
Peak Superlubricity Surface
Super slick soft polyester surface minimizes friction for fasts and precise mouse movement. CNVS has a non-slip polyurethane rubber bottom preventing it from moving once placed.
Perpetual Edge Lighting
No blockers. An incognito control box blends into the light ring around the edge of the mat for a continuous band of light around CNVS.
Fused 7-Layer Soft Mat
Multi-layer construction ensures the best combination of a soft, compliant surface, with smooth lighting and durability.
Water Resistant and Easy to Clean
CNVS' top surface is treated to resist spills and stains and can be easily wiped clean if spills happen.
Powered by Nexus with a 3-Year Warranty
Get the most out of CNVS with HYTE Nexus software—personal experience software to unlock all of our qRGB enabled HYTE products.
Tech Specs
Surface Material
Soft Polyester
Base Material
Polyurethane Rubber
Power Draw
DC 5V ~ 1.8A 9W
System Requirements
A PC With Windows 10 or newer 1x USB Type-C or 2x USB Type-A