HYTE Branded Hoodie - White
Reflective Dual Pocket Hoodie
Free ground shipping
in the continental United States.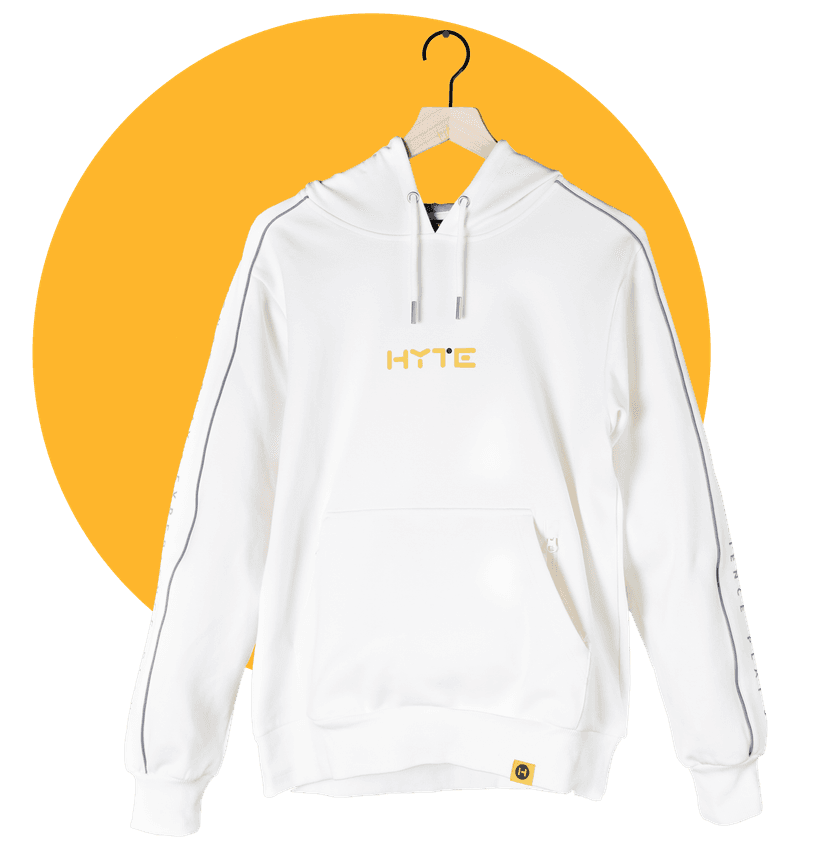 HYTE Branded Hoodie - White
Reflective Dual Pocket Hoodie
Why We Made This
"Experience Play" in the most comfortable way possible
Special blend of cotton (79%), polyester (14%), Spandex (7%) for that ultimate comfort with just the right amount of stretchiness.
Dual pockets to keep your hands warm and zippers to keep your valuables safe
Reflective material to keep you looking fresh even in the dark
HYTE Hoodie.
Reviewed on 04/6/2023
Hello HYTE community I just wanted to say how impressed I am with this hoodie that I ordered from HYTE. I bought it online on the website on 4/6/2023 I did not know what to expect since there was no review. But let me tell you just the way that it comes package It's amazing it comes in a blue box branded HYTE just by the look I knew it was high quality material. They were not lying when they said that it was soft material. Just the pockets are really nice and on top of that it has a zipper within the pockets to put in your hands on those other pockets is really amazing. I loved it and if I saw another new item I would buy it. ( P.S. I bought this with my HYTE y60 case). Good work! HYTE team keep this new fresh ideas coming.