HYTE Branded T-Shirt
Made with 100% premium cotton
Free ground shipping
in the continental United States.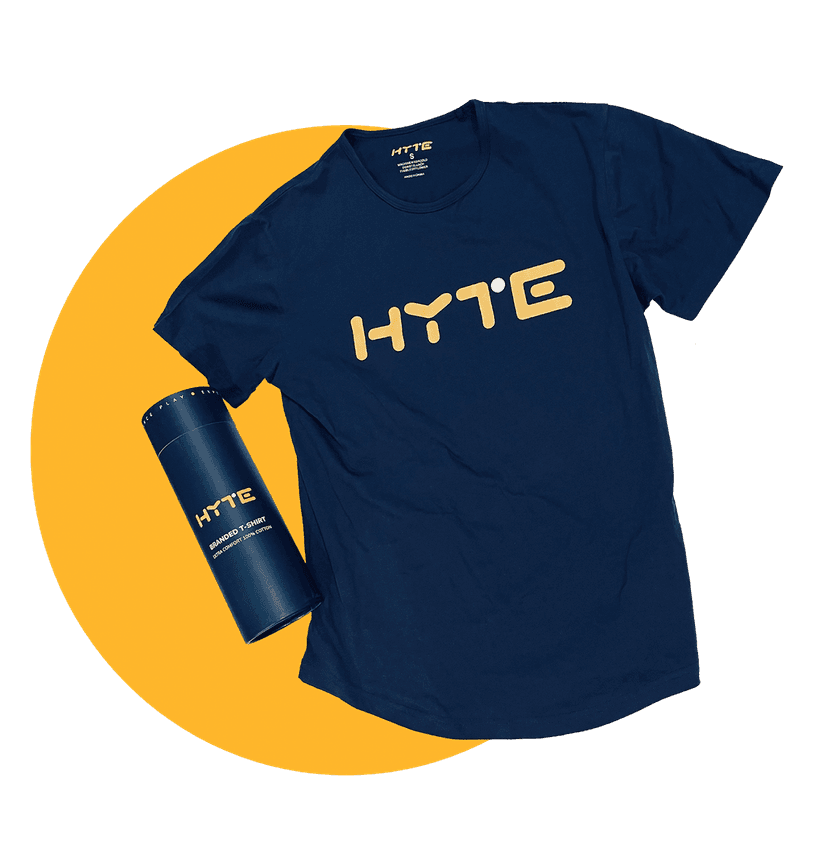 HYTE Branded T-Shirt
Made with 100% premium cotton
The HYTE drop-cut shirt was made for both comfort and style. With 100% combed cotton soft enough to sleep in and an anti-sag neckline, this shirt will be a versatile addition to your daily rotation. Unisex fit. All love from us to you.
Why We Made This
Drop cut hem for style points.
Midnight blue and honeyed yellow as sweet as you.
21 Stitch yarn count for maximum durability.
100% Combed cotton that you could sleep in.
Single jersey fabric because we hate wrinkles.
pricey
Reviewed on 04/8/2023
feels soft. not sure about the round cut on the bottom. it ok. but pricey
Comfy
Reviewed on 12/21/2022
Got the shirt from a raffle, very comfy so no complaints
shirt
Reviewed on 08/8/2022
Shirts run small 2x is like large. I love the logo and color