Y60 LCD DIY Kit
DIY LCD Screen for Y60
Free ground shipping
in the continental United States.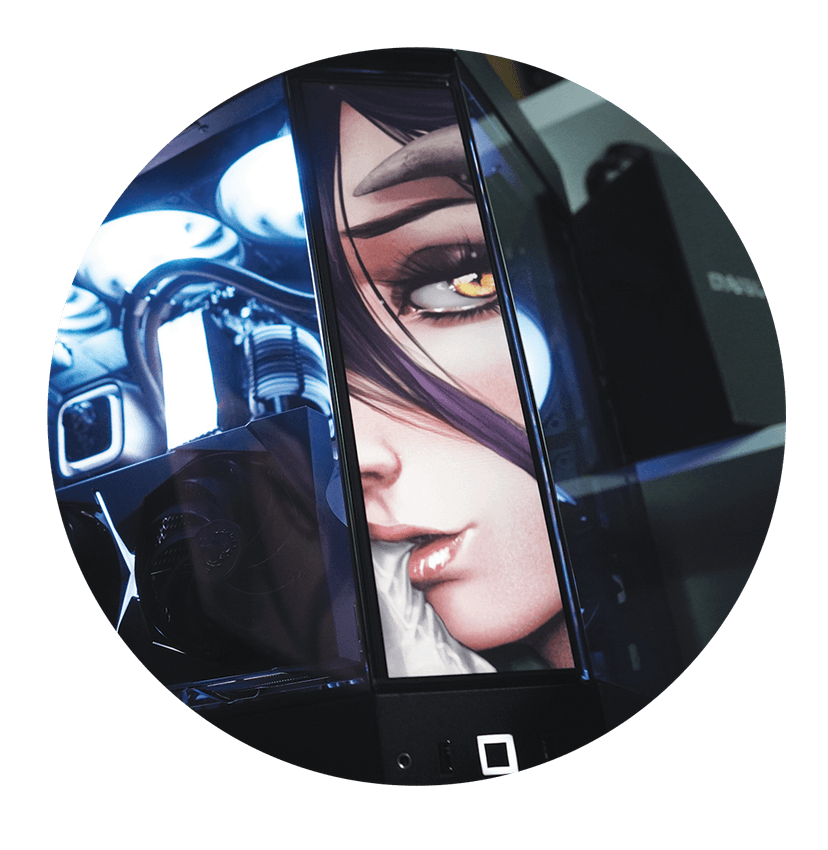 Y60 LCD DIY Kit
DIY LCD Screen for Y60
Users can further personalize their Y60 case with the Y60 LCD DIY Kit. The high-resolution LCD screen fits perfectly into the Y60 corner panel to display video wallpapers, system monitoring, gifts and more.

Out of the box, HYTE will provide the LCD screen, driver board, and necessary cables to power the display, but users will need to DIY a mounting solution. An STL file for a 3D printed mount is available for download below
Ultimate system personalization in Y60's corner glass… our community popular vote!

Display anything a second monitor would, including your new favorite meme.

All-in-one DIY kit with included .STL file for 3D printing our standard mount.

Just Awesome!
Reviewed on 09/8/2023
This kit is great! I did re-make the housing so I could place the circuit board down below in the bottom of the case. You can find the re-made housing on Thingiverse for free along with panels to secure the screen in place perfectly. Thank you Hyte!
Best option for the screen
Reviewed on 07/24/2023
Great kit, comes with everything you need aside from the back mount which I just printed myself. Works wonderfully out of the box. Packaged very well. I'd say it's the best option on the internet.
Hyte Y60 LCD
Reviewed on 04/14/2023
This LCD was really easy to install. I ended up mounting it away from the glass, closer to my mother board at an angle. Looks really good and I have so many amazing customization options now. Just fyi, the FFC ribbon cable is a 30 pin type B ribbon cable if you happen to need a replacement or a longer or shorter option. Don't ask me how I know.
Why not just include the mount?
Reviewed on 02/14/2023
I don't own a 3d printer, but can't imagine this little significant part cost that much to make. Why not just include it?
Installation of lcd panel
Reviewed on 01/7/2023
I tried reaching out, will email again, but here is a link to how to install this exact hardware if you dont 3d print a mount. https://youtu.be/gXkMSlN-unI