Y60 Distro
Distribution Plate for Y60
Free ground shipping
in the continental United States.1
This item can only be purchased and shipped within US and Canada.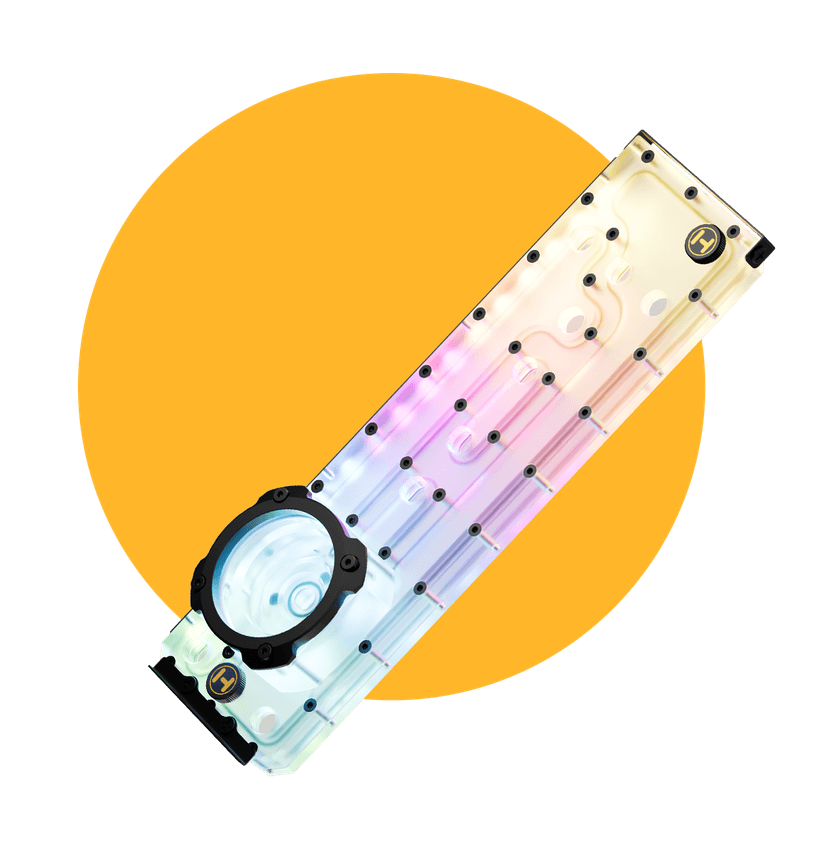 Y60 Distro
Distribution Plate for Y60
Since launch, the Y60 has served as an incredible canvas for creativity among the PC DIY community. We are now expanding the possibilities with the introduction of the new HYTE designed Y60 Distro that joins our collection of corner glass replacement accessories.
Why We Built This
Custom loops are hard work
Hard work deserves to be shown off
Showing off should be made easy
Y60 corner glass? Yeah, that's easy.
Product Features
Exclusively Designed for Y60
Custom cooling enthusiasts can take full advantage of Y60's corner glass to elevate their custom loops
Showcase Your Coolant Flow
The aesthetic distribution plate design prioritizes displaying the flow of your coolant front and center
Illuminate the Plate With RGB
17 addressable RGB LEDs light up the interior with deep rich color via a 3-pin 5V ARGB header
Bring Your Own Pump
Compatible with both D5 and DDC pumps for a wide range of custom loop possibilities
Four Separate Flow Chambers
Enables precise routing of coolant between radiators and water blocks
Dual Radiator Setup
Provides cooling for both the CPU and GPU
Tech Specs
Materials
Acrylic, silicone, steel, POM
Distro Plate Assembled
Yes
D5 Pump Top w / O-ring
Yes - Pre-Installed
DDC Pump Top w / O-ring
Yes
Addressable RGB
Yes, 3-Pin 5V
Distro plate handy as ever
Reviewed on 09/3/2023
This thing is awesome. It looks nice and now I can remove the pump mount bracket choking the bottom 140mm fan on the side mounted rad. I had been waiting for something like this to release.