flow FA12 Triple Fan Pack
3x High Quality Fans (120mm)
Free ground shipping
in the continental United States.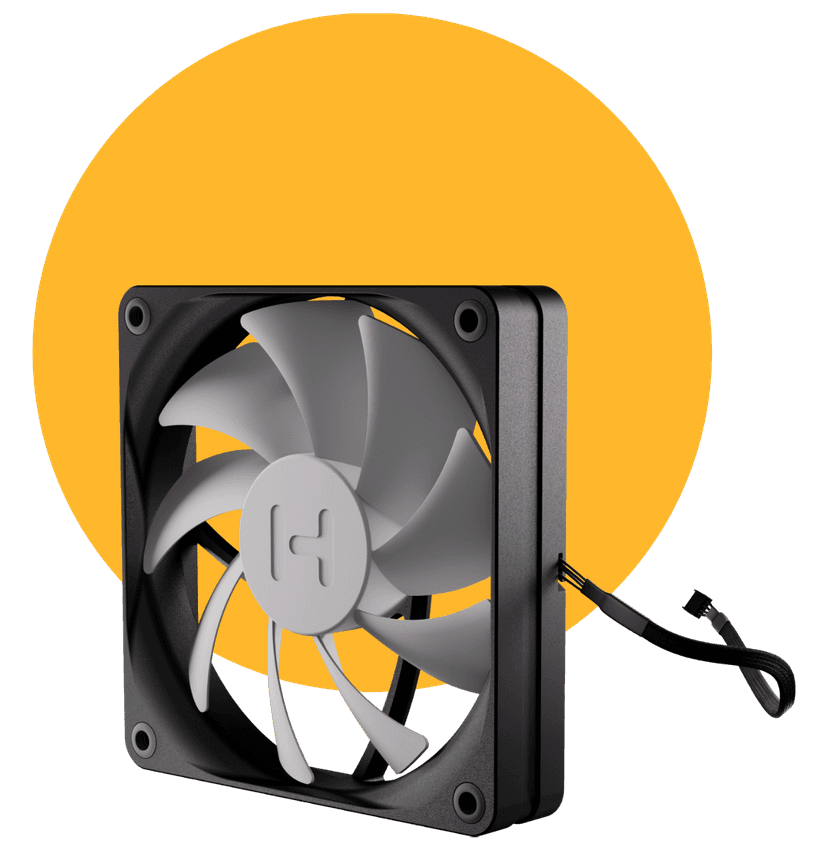 flow FA12 Triple Fan Pack
3x High Quality Fans (120mm)
Why We Made This
Finally a sleek, functional, and over-designed triple PC fan pack for maximum value - no extra frills to pay for!
Move air while keeping mechanical noise to a minimum!
High performance fluid dynamic bearing construction and vibration isolators make for quieter and more reliable, long-term, cooling.
Get precision PWM control and 120mm sizing to fit a variety of use cases.
What's in the box
• flow FA12 fan x3
• Screws x12
• 3-in-1 cable x1
Product Features
HYTE FA Series Fans Bring Airflow To The Masses With A Stylish And Efficient Design.
Maximum value in a triple-fan pack
Hybrid Blade Design
Offers the best balance of performance in both airflow and static pressure
Fluid Dynamic Bearing
Reliable and quiet premium bearings
PWM Control
A higher range of speeds with more precise control
Braided Sleeved Cable
Cables you don't need to hide
Vibrations Isolators
Cuts down on unwanted sounds
Tech Specs
Dimensions
120 x 120 x 25 mm
Bearing Type
Fluid Dynamic Bearing
Power Draw
DC 12V - 0.15A 1.8W
Noise Level
Maximum ~ 28.0 dBA
Good
Reviewed on 12/21/2022
Good looking fans no complaints. Fits nicely inside y60.